Adding the best wedding invitation fonts, programmes and other stationery is a great way to personalise them and add a touch of class. Here's a list of the best wedding fonts in a variety of styles so you can find one that suits your style and personality
When choosing a wedding font, first make sure that the font is easy to read. If you plan to use bold or italic be sure to test it to make sure it looks good in your chosen font. It's also a good idea to print out your wedding font to make sure it looks as good on paper as it does on screen. Speaking of paper, the weight and texture of the paper you use will also affect the appearance of the font.
You also need to choose a free wedding font that suits the style of your wedding. If you are having an elegant wedding, then a script or calligraphy font would look great on your invitations and programmes. If you're having a more casual wedding, then it might be fun to go with something a little more playful that doesn't look so stuffy.
Here is our selection of the 15 best wedding invitation fonts, we have selected different styles, so you can find the one that best suits the image you want to convey, formality, informality, fun, casual, luxury, take a look at the different fonts that we offer
Best fonts for wedding designs
1. Alex Brush
This is a calligraphic and italic style font, which you can use in both your formal and informal style invitations.
Download Alex Brush typeface here
2. Hillda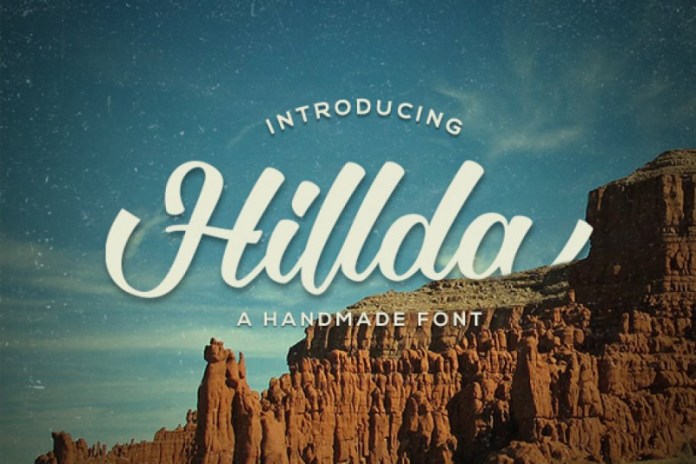 Hillda is a bold, visually appealing calligraphic typeface that is sure not to go unnoticed
Download the Hillda typeface by clicking here
3. Freebooter Script
The Freebooter font is a beautiful free wedding font that really reflects beauty and love without being too heavy. It's a beautiful contemporary style font that will work perfectly on any print job for your wedding.
Download it for free from this link
4. BlackJack
BlackJack is a more lighthearted and easy-to-read typeface, but still has a touch of elegance.
This free wedding font includes uppercase and lowercase letters, numbers and punctuation marks.
Click here and download the Black Jack font
5. Lovely Home
This beautiful calligraphic font is perfect for any wedding stationery. Brush lettering with a slightly retro feel makes this font stand out.
Uppercase, lowercase, numerals and basic characters are included as part of this free font download
Get the Lovely Home typeface here
6. Stylish Calligraphy
This typeface is full of style and is a perfect choice for highlighting special text, whether it's the title or any other part of an invitation, wedding menu or any other type of printed document.
7. Great Vibes

This free wedding font is another font that can really work for both formal weddings and weddings with a more casual, relaxed style.
Get this amazing font from Google Fonts
8. Windsong
If you want a different typeface, look no further, Windsong is for you.
Windsong is a beautiful calligraphic font that is classic and elegant, but is much more unique than a standard wedding invitation.
Download the Windsong font here
9. Exmouth
The Exmouth wedding font is an elegant typeface that is much more legible than other fonts. The slant of the letters makes this font perfect for a wedding invitation.
10. Respective
The legibility together with the large flourishes make Respective a very nice font for wedding invitations and any other type of product.
Get the Respective font from this link
11. Coneria Script
Coneria Script is a font that meets all the requirements for your wedding prints. It is a beautiful and easy to read typeface that will certainly not go unnoticed by anyone and can be used for both formal and informal weddings.
12. Modesty Regular
This typeface is very attractive visually, although not easy to read, so it is recommended to highlight important parts of an invitation, such as the name of the bride and groom.
13. Darleston
If you want a classic, beautiful typeface that is easy to read, Darleston is an option to consider.
Download Darleston typeface here
14. Wanderlust Letters
Are you looking for a wedding font with a lighthearted and playful style? Introducing Wanderlust Letters, a beautiful and eye-catching calligraphic style, perfect for highlighting important parts of a text.
This font is also widely used on social media, especially in posts such as phrases and tips.
15. Aphrodyte
Aphrodyte is a calligraphic typeface, very attractive, perfect if you are looking for a formal and elegant style for your wedding invitation
How are fonts used for weddings?
Now that you know our list of the best wedding invitation fonts you may be wondering how they are used.
First of all, you can decide to choose one or several fonts, you could use the same font style for the invitations, or use one font for the title, another for the text, another for the most important words, such as the names of the people getting married, in short, you can play around and combine everything to create something unique, that suits your style.
What products do wedding fonts tend to be used on?
You can use these fonts on the different products that are commonly printed for weddings:
Wedding invitation
Wedding envelopes
Menus
Informational posters
Table centrepieces
Text on guest gifts
Door hangers
Postcards
Do you want to discover other typography styles ? In addition to our selection of the best wedding invitation fonts, we have different lists of fonts for social media, tattoos, posters, among others, but that can also serve as inspiration for the design of your print work for your wedding, or the wedding of your clients, if you are dedicated to graphic design for weddings, crafts, etc.
In addition to typography, if you are thinking of printing wedding invitations, envelopes, posters or any other printing product, you can not miss our sections of paper type, finishes or types of printing, where we have a lot of articles for those who want to achieve unique results in their printing jobs.